'Fit For Business' facility certification tool
The sports and leisure industry's new accreditation, that gives your staff and visitors confidence when entering your facilities
'Fit for business' is the new accreditation produced by nationwide Quest auditors, Right Directions.  They have compiled a comprehensive self-assessment that can be completed in any sports and leisure facility – it allows you to internally and confidentially assess your facilities position, be given recommendations on how to improve, take action and then apply for your accreditation.

As the technology partner to Right Directions, the assessment templates will be hosted on Tillr's online platform, providing instant online access on any device. Tillr is already assisting councils across the country with a unified approach to managing their response to pandemics, so this new accreditation adds to that portfolio and is aimed squarely at the sports and leisure departments.

Once the self-assessment is completed to a standard that qualifies for accreditation, the operator can apply to their local authority and/or Right Directions for an independent audit of their submission, and receive a certificate to display at the facility.

There are some lightweight checklists available from the government, and no doubt some effort has been put into self-evaluating individual sites, but this is now the only way to truly have confidence in the rigour of the approach taken to reopening, and pass that confidence on to the staff and visitors of those facilities.

To register your interest, please complete the form below.
In partnership with

Powered by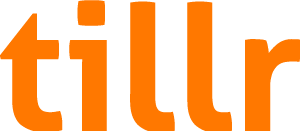 Register your interest and we'll be in touch


Please sign up using the form and a member of our team will be in contact to discuss in more detail.

We are also a pre-vetted supplier to the UK public sector on the Crown Commercial Service's Digital Marketplace making procurement of our platform as simple and quick as possible.